Issue 2 call for submissions closed
31 January 2018
---
Issue 2 guest editor: Anita Patel
Each issue of Not Very Quiet begins with quote and/or image as a prompt, a provocation, a reminder note, a tease, a dissonance, for your writing. Use it as a theme, an idea, a concept, a dilemma, a contradiction; use part of it, or just one word.
For Issue 2 Anita has chosen the following quote and image.
Our strategy should be not only to confront empire, but to lay siege to it. To deprive it of oxygen. To shame it. To mock it. With our art, our music, our literature, our stubbornness, our joy, our brilliance, our sheer relentlessness – and our ability to tell our own stories. Stories that are different from the ones we're being brainwashed to believe.

The corporate revolution will collapse if we refuse to buy what they are selling – their ideas, their version of history, their wars, their weapons, their notion of inevitability.

Remember this: We be many and they be few. They need us more than we need them.

Another world is not only possible, she is on her way. On a quiet day, I can hear her breathing.

Arundhati Roy, War Talk

This image is of the ancient Hindu goddess, Kali. Kali is known as a fierce and powerful warrior who slayed demons and danced on their corpses. She is also worshipped as a great and loving primordial Mother Goddess, Kali Ma – protector and nurturer. Kali is shakti (female energy) incarnate. She is the consummate representation of the classic power of the Divine Female – the power to give birth, to bring death and to regenerate. I feel that Kali is the perfect character to complement this quote by the writer and activist, Arundhati Roy. Another world is possible and we will need the indomitable spirit of Kali to lead the charge towards it and to dance on the corpse of empire. We will need the nurturing spirit of Kali to regenerate, cherish and speak our stories.
(Image courtesy Anita Patel.)
---
Submission guidelines
Publication date
Issue 2 will be published in the southern hemisphere autumn in mid-March 2018.
Opening and closing dates – timezone
Dates and times for Not Very Quiet are in the Australian eastern timezone (Canberra, Sydney, Melbourne).
Submission policy
We seek to publish in the intersection of women and poetry. We are looking for writing that is questioning and exploratory – social commentary, exploration of places and people, the relation of these to the poets.
Just as the content of or provocation for writing may be fluid and responsive, so the form can be flexible even useful. Poets write and experiment with many different poetic forms; so, Not Very Quiet will accept a wide variety of forms.
Our first rule is that the words and the white space on the page convey meaning and emphasis. We are looking for poetry that communicates. We do not want poetry that is obfuscative or impenetrable.
Forms
What forms of poetry do we accept for Not Very Quiet? We are open to all forms including:
Page poetry (including that which plays with space and line)
Found poetry
Ekphrastic (responsive to other art forms)
Prose poetry
Landay
Tanka and other short form poetry including senryu, kyoka, haiku
Haibun and tanka prose
Lyric
Formal rhymed forms
Song lyrics
Performance poetry
Speculative poetry
Free verse
If you are writing in response to an art work you must fully acknowledge the piece and the artist.
If you are creating from 'found poetry' which may include text from a variety of sources such as: washing machine instructions, newspaper articles, advertising, etc then you must fully acknowledge the source. You must have acquired all permissions, where relevant, to that sentence.
If your found text is a poem then the correct term for this is a 'cento' you must fully acknowledge the source (poet, poem, lines, publication details).
Length
Your poems should be shorter than you first thought. They should be finely edited so every excess word, phrase, stanza is deleted. Shorter is better.
We will accept work from a haiku to a prose poem.
Poems should be max 32 lines at 1.5 spacing.
Prose poems should be max 250–300 words.
Send one to three pieces for us to read in each submission period. No more please.
Language
English – we accept poetry in all Englishes and will keep US, UK and Australian spellings as submitted by the poet.
Money
We can't pay for poems we accept at the moment but we hope that this may change.
Originality and copyright
In submitting to Not Very Quiet you are guaranteeing that your submitted work is original, unpublished (anywhere, anytime, anyhow) and not under consideration elsewhere.
Biographical statement
Submissions should include a short biographical statement (approximately 50 words).
Reference style in bio
If your Bio includes references to your previous publications please use the following styles.
For a collection: Collection Title (Publisher Name year). For example, Who Sleeps at Night? (Ginninderra Press 2017).
For a single poem in a book or journal: 'Poem title', Book or Journal Title (Publisher Name year). For example, 'Leavetaking', Black Tulips (Recent Work Press 2017).
Note that we may make minor copy edits to the bio notes.
Formatting
We will make every effort to maintain the formatting you indicate in your submission, including:
caps (or lack thereof) in the title and/or text
indented paragraphs
centred paragraphs or right-aligned paragraphs
italics and bold
BUT, we are limited by the styles available through the website software. We cannot create extra space within lines or unusual white space between line. We do not have the same level of control that print on paper affords.
Page proofs
We provide online page proofs to authors about a week before the scheduled publication date.
But please proof submissions carefully.
Submitting your poem/s via Submittable
We use Submittable, an online submission portal used by publishers worldwide.
Our Submittable account is only active during the months when we are seeking submissions and preparing the forthcoming issue. Normally this will be Jan-Feb for our March issue and July-Aug for our September issue. To save money, we de-activate Submittable during the other months.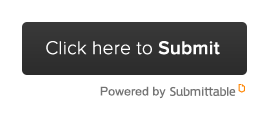 New to Submittable?
If you haven't used Submittable before, it's a professional online tool used by publishers to manage the submission and review process. It is safe for your poetry and asks you for very little personal information – just your name and email address to set up an account.
Once you have a Submittable account (free to authors) you can use your account to submit to our journal and a wide range of others.
Accessibility
If you have a disability and are unable to use Submittable, we will accept submissions via the email nvq.accessibility@gmail.com. Your submission will be uploaded to Submittable by our website manager for blind review.